IR.on AG supports Europe's largest milk producer from the development of its sustainability strategy to its first GRI-compliant sustainability report
Cologne/Walldorf – Many listed companies, but also private SMEs, are currently being virtually overrun by the sustainability trend at the regulatory level and on the sales and financial markets. Like so many others, Ekosem-Agrar AG, whose operating company EkoNiva is the largest milk producer in Europe and one of the top three in the world, feels a responsibility towards its stakeholders to develop a clear strategic orientation for greater sustainability along its value chain.
Together with IR.on AG and consultants from Republic Sustainable Finance Consulting, a project has been launched with the intention of defining specific sustainability goals and measures, whose implementation and progress will regularly and transparently be communicated in the form of a sustainability report that meets the standards of the Global Reporting Initiative (GRI). This move also served to prevent risks, to reduce operating expenses through the effective saving of resources and to increase the company's attractiveness as an employer.
Overall, the Group thus strengthens the distinctive image of the EkoNiva product and corporate brand and addresses new investor groups who place a focus on sustainability investments.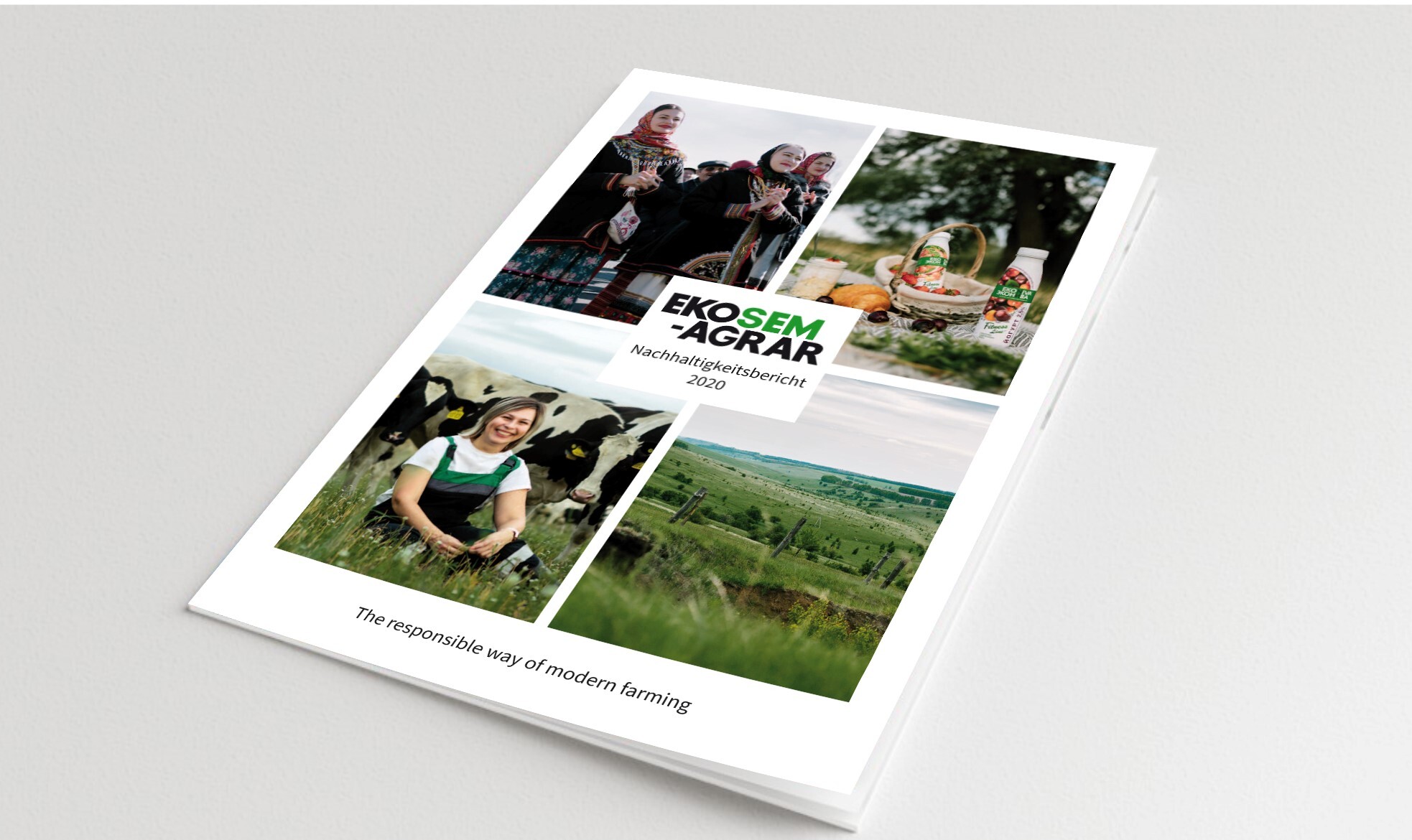 IR.on AG supported the company in the materiality analysis, which served as the starting point for the strategy development process and helped to identify the most significant sustainability aspects for the Group. Besides their respective relevance for the business operations, this was done on the basis of a stakeholder survey and the United Nations Sustainable Development Goals.
Under the new claim "The Responsible Way of Modern Farming" developed by the IR.on consultants, the Management Board finally adopted four fields of action and 13 specific sustainability goals with KPIs for the Group's sustainability strategy. This was followed by the collection of data within the company and the preparation of the company's first voluntary sustainability report, designed by IR.on on the basis of the internationally recognized GRI standards.
For questions about our sustainability consulting approach or for an initial review of your specific situation, contact us:
Fabian Kirchmann
fabian.kirchmann(at)ir-on.com
Anna-Lena Mayer
annalena.mayer(at)ir-on.com