IR.on supports TUM project "Measurability of IR"
Perception studies, IR ratings and surveys are practicable measuring techniques
In summer 2013, students at Munich's Technical University (TUM) prepared a study on the "Measurability of Investor Relations" with support from IR.on AG.
The project at the Finance Management and Capital Markets Chair of Prof. Dr. Christoph Kaserer comprised a summary of the state of research with regard to the measurability of IR as well as an examination of the cost-benefit aspects of individual measuring techniques.
The study focused on the financially acceptable applicability for small and mid caps. The working group arrived at the conclusion that these enterprises hardly use time-consuming methods to measure the success of IR due to the limited human resources in the IR segment. After all, three quarters of Germany's listed small and mid caps employ a maximum of two IR staff. Small caps not listed in an index often employ only one IR professional or have outsourced this function entirely. This means that measuring techniques with an adequate cost-benefit ratio must be found for the majority of the enterprises operating in the capital market.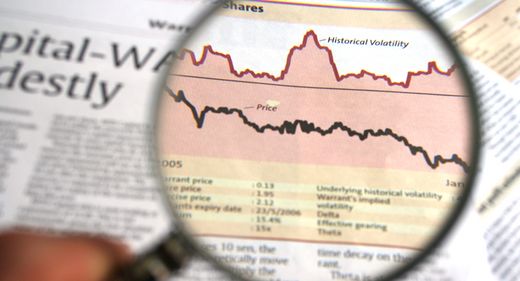 According to the authors, "perception studies" are a well-founded and effective instrument. For these perception studies, investment professionals are regularly asked, in the context of telephone-based or personal interviews, about their perception of the IR and communication activities of organisations. The "DVFA Perception Profiles", a technique developed by the DVFA – German association for financial analysis and asset management – on the basis of the principles for effective financial communication are a well-established tool.
Surveys at IR events or on IR websites as well as regular participation in IR ratings are less complex instruments for reviewing a company's communication activities. However, IR ratings are often confined to companies that are listed in an index and thus have a higher market capitalisation.
Even enterprises with low market capitalisation should regularly review and realign their communication activities.
While more general approaches for measuring corporate communications such as the Corporate Communications Scorecard developed by Prof. Dr. Ansgar Zerfaß can also be applied to IR success factors, they are very complex and not practicable for most small and mid caps.
The TUM students arrive at the conclusion that techniques for small and mid caps exist but that these are used only rarely. Only simple instruments such as media analyses or log file analyses, with which the use of a company's website is examined, have become partly established in practice. However, these instruments measure only the output of individual communication measures but not the outcome, i.e. the impact of IR relations on the target groups' opinion forming process.
A key finding of the study is that even enterprises with low market capitalisation should regularly review and realign their communication activities. Because an enterprise which knows what its target groups like most can manage its communication activities more effectively and achieve greater impact.