Karlsberg Brewery taps German SME bond market
IR.on AG has advised the EUR 30 million bond issue of Karlsberg Brewery.
Two hours after start of the subscription period the issue was closed with a 2.5 times oversubscription. The coupon of the Karlsberg bond was at 7.375 % p.a. Approximately 80 % of the issue volume was attributable to institutional investors, 20 % to retail investors.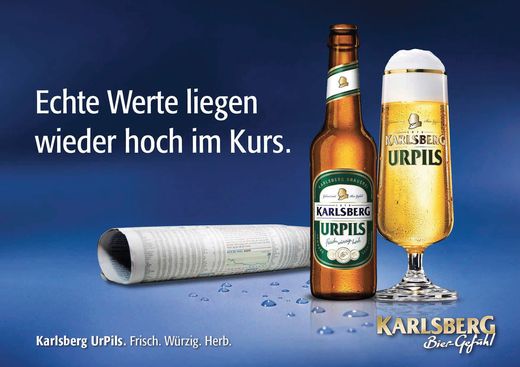 Founded in 1878, the family run company is - contrary to the trend on the beer market - currently on a growth path, thanks to its strong core brands Karlsberg, MiXery and Gründel's Alkoholfrei. With its innovative array of quality brands the company is one of the largest family run breweries in Germany. With its 1996-innovation Mixery, Karlsberg is a pioneer in the mixed beer drink segment and market leader in the Cola-beer segment. In addition to Germany, Karlsberg Brewery is active in over 50 countries.
The proceeds from the issue will be invested in the sustainable development of the company and its product portfolio. Since 12 September 2012 the bond is listed in the Entry Standard for corporate bonds on the Frankfurt Stock Exchange.
IR.on AG acted as communication and marketing advisor in the transaction. It was the ninth corporate bond issue of small and medium sized companies, IR.on advised in the past 24 months. With these nine transactions more than EUR 350 million in debt financing was raised.