Second-tier stock set to beat DAX again in 2012
We spoke to Roland Könen, portfolio manager at Value Holdings Group, whose funds are concentrated on second-tier stocks in Germany and the rest of Europe which are regularly lead the performance rankings for mutual stock funds.
Mr Könen, what are you forecasting for the German stock market in 2012 and, in particular, for small and mid caps?
Roland Könen: As a committed stock selector, we have no explicit goals in terms of the index stock prices and also no overall forecasts for the market as a whole. Our overview is mainly based on the prospects of individual companies – and at the moment that's looking very positive. Recession is not anticipated in the day-to-day business of most of the companies we are currently pursuing.
Second-tier stocks, particularly niche SMEs with market-leading positions, will continue to do good business even in phases of recession. The products they offer are in demand they can generate higher margins on account of their market position. And, as many of the small and mid caps are currently valued favourably, our position in terms of second-tier stocks in 2012 is optimistic.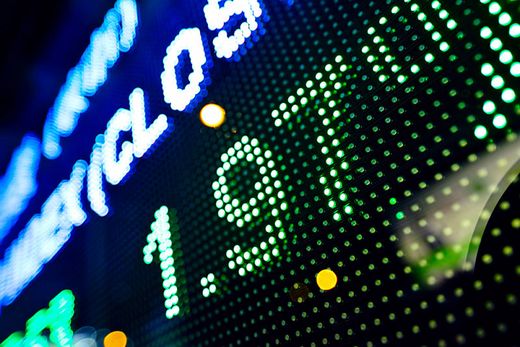 Your funds regularly perform better than benchmark funds. How do you go about selecting stocks?
Roland Könen: The basic principle of all of our investment decisions is what's known as value investing. We invest in companies whose substance, profitability or future potential is not being rewarded to a sufficient extent by the financial market at the time of the investment.
As value investors, we have an entrepreneurial mindset, not a speculative one. We purchase stocks in companies at a discount to the intrinsic value. This gives us a safety margin, as the lower the purchase price is below the intrinsic value, the lower the risk that the investment will lose money. We benefit from the dividends of holding companies and are involved in the long-term process of increasing a company's value.
What sectors do you currently favour when investing?
Roland Könen: First and foremost, we invest exclusively in sectors we understand and in business models where we can assume sustainable business development. We don't see any benefit in looking at valuation models which take into account profit development over the next 20 years. All in all, we feel very comfortable in sectors which are part of the old economy. We are currently excited by the cement industry, including construction-related areas, and the automotive industry including component suppliers.
More than ever, SMEs are being confronted with the issue of which financing strategy is the best for them. What financing mix do you see as being the right one?
Roland Könen: We are committed investors in stocks, so that's why I advocate a solid equity structure. The optimum equity ratio is naturally a question of the business model. Healthy leverage with balanced terms with regards to borrowed capital is acceptable and reasonable for a sufficient return on equity. The most important thing is that cluster risks are avoided, both in terms of maturity periods and in terms of financing instruments.
Various stock exchanges have had quality segments for corporate bonds issued by SMEs for around two years now. How would you assess these segments and the bonds issued thus far?
Roland Könen: In principle I think it's a good thing that a market has developed for corporate SME bonds. It represents a further source of investment for German SMEs which increases their independence from bank-based financing.
But I also think that there will be setbacks in coming years, such as the defaults of some issuers, which will lead to changes in the segment regulations and the company selection process. This will also be a learning curve for the – often private – investors, something which is unavoidable with such fresh ideas such as SME bonds.
The actual quality of the bond is probably best judged by the current stock price, which is sometimes listed far below par value. On the other hand, there are also values which have demonstrated extremely positive performance. A final assessment of individual bonds is only able to be made after maturity – when the full value of interest payments and amortisation is available.
What are your expectations with regard to IPOs and capital increases in 2012?
Roland Könen: That naturally depends on the development of the capital markets going forward and to what extent the respective time frames on the stock exchanges can be used. In view of further lending restrictions for banks, the provision of equity will become more and more important in my opinion and I think we can definitely imagine an upturn in 2012.
Mr Könen, thank you for talking to us.
Further information on Value Holdings Group: www.value-holdings.de