IR.on AG publishes its own sustainability strategy
IR.on AG is committed to sustainability beyond its own consulting business and has developed its own sustainability strategy.
Cologne, January 12, 2023 - In 2021, IR.on AG further expanded its consulting expertise and bundled its activities in the area of ESG consulting and sustainability communication in a separate consulting unit "Sustainability & ESG". Since then, IR.on AG has advised companies on new regulatory requirements and disclosure obligations, among other things, and supported them in the preparation of sustainability reports, the development of sustainability strategies and the integration of these into the equity story on the capital market. At the same time, IR.on AG has also increasingly focused on its own sustainability activities.
To make a concrete contribution to a sustainable future, we decided to develop our own sustainability strategy. The process of developing it was accompanied by the establishment of the new business unit. First, an environment and status quo analysis was carried out and relevant topics were identified. In bundling the topics, we were guided by the three dimensions of sustainability - social, ecological and economic. With the use of a stakeholder and materiality analysis, we were then able to develop a materiality matrix. Through the assessment of business relevance by the Management Board of IR.on AG, four central dimensions were then developed, which form the basis of IR.on's sustainability strategy and cover a total of seven Sustainable Development Goals (SDGs) of the United Nations.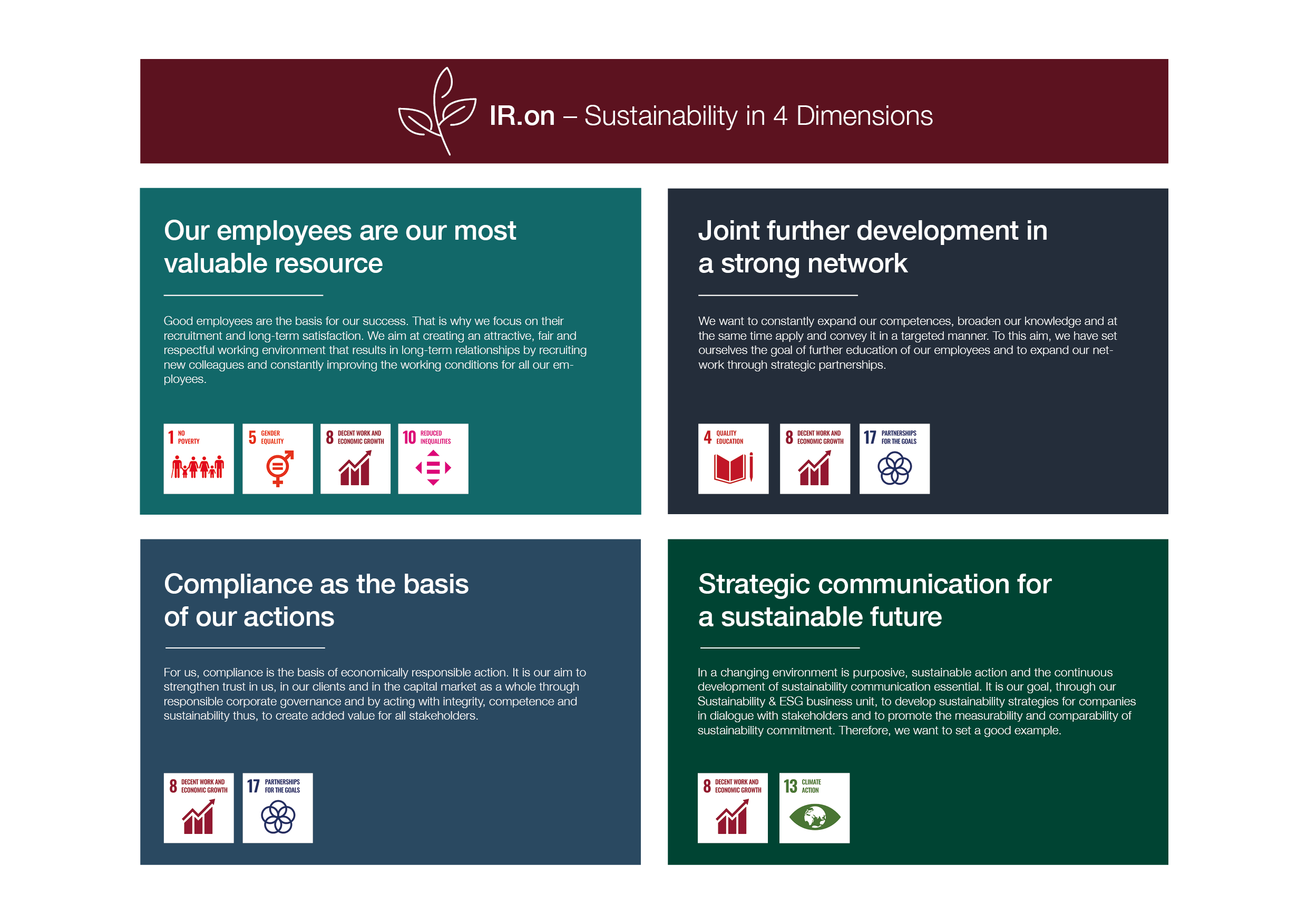 The four dimensions are fields of action in which IR.on AG contributes to sustainable development. The team coordinates at regular intervals to define and evaluate both goals and concrete measures. In this way, IR.on AG not only wants to promote sustainable development with its clients, but also to make a sustainable contribution to people and the environment through its own activities.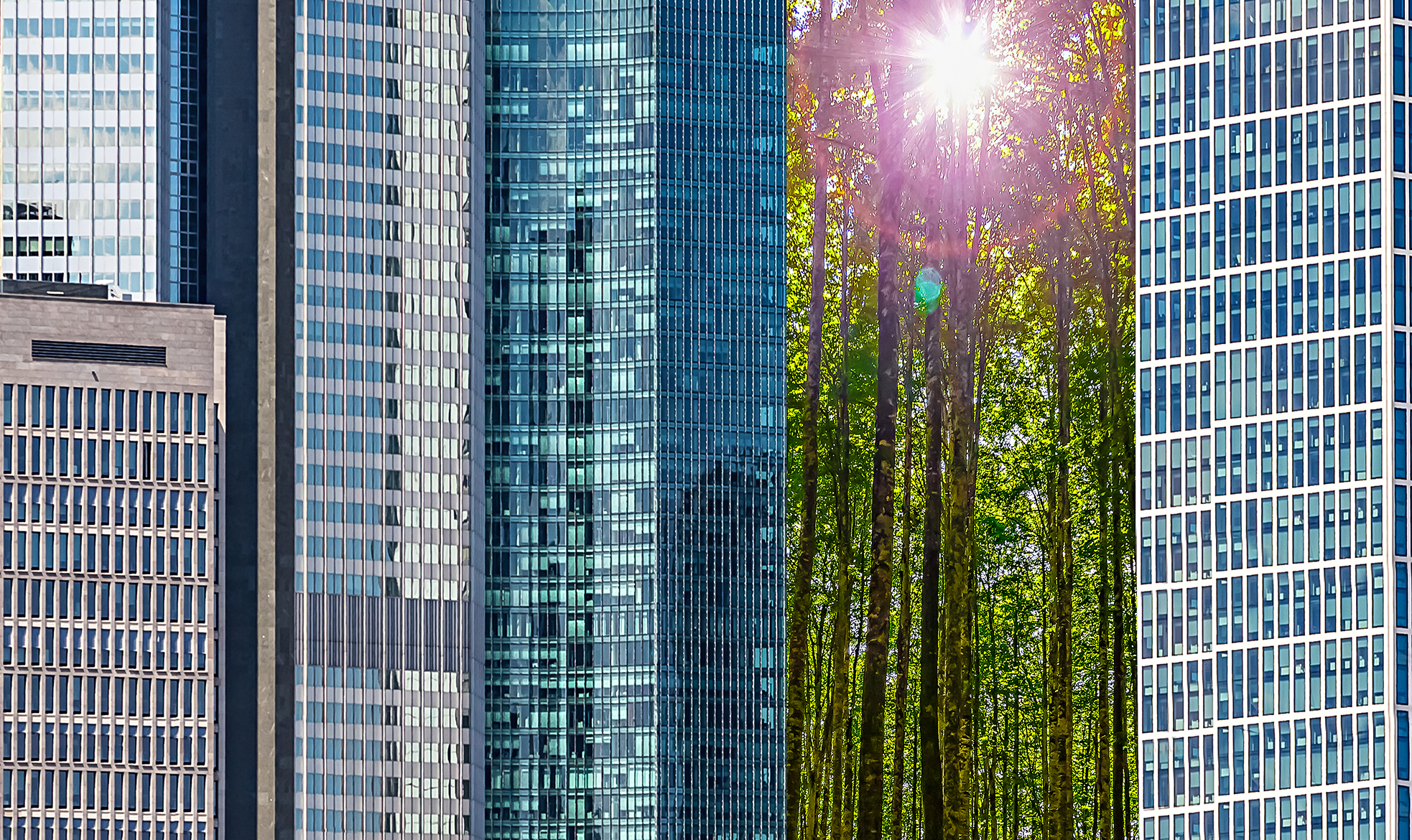 Contact
Eric Effey and Dominique Bausche
P +49 221 9140-970
E info(at)ir-on.com