Financial Report – Mineralbrunnen Überkingen-Teinach GmbH & Co. KGaA
Background:
Mineralbrunnen Überkingen-Teinach GmbH & Co. KGaA is a supplier of branded mineral water, medicinal water, soft drinks and fruit juices. Building on its established regional brands in southern Germany as well as national restaurant/hotel and special brands, the group offers a focused portfolio of high-margin brands and products in the non-alcoholic beverages market. Its core brands include Krumbach, Teinacher, Hirschquelle, afri cola, Bluna, Niehoffs Vaihinger, Merziger, Klindworth and Cocktail Plant. The company is listed in the Basic Board of the Frankfurt Stock Exchange and the "Freiverkehr Plus" segment of the Stuttgart Stock Exchange.
Task and result:
Apart from ensuring compliance with the company's disclosure obligations, the objective of the group's 2016 annual report was to explain the business model, the strategy and the past financial year in a comprehensible and transparent manner. IR.on AG's services included planning and coordinating the overall process, the layout and the graphic design of the annual report, the drafting of the introduction, the narrative text and the management report as well as the preparation of the final artwork, the pre-print stages and print supervision.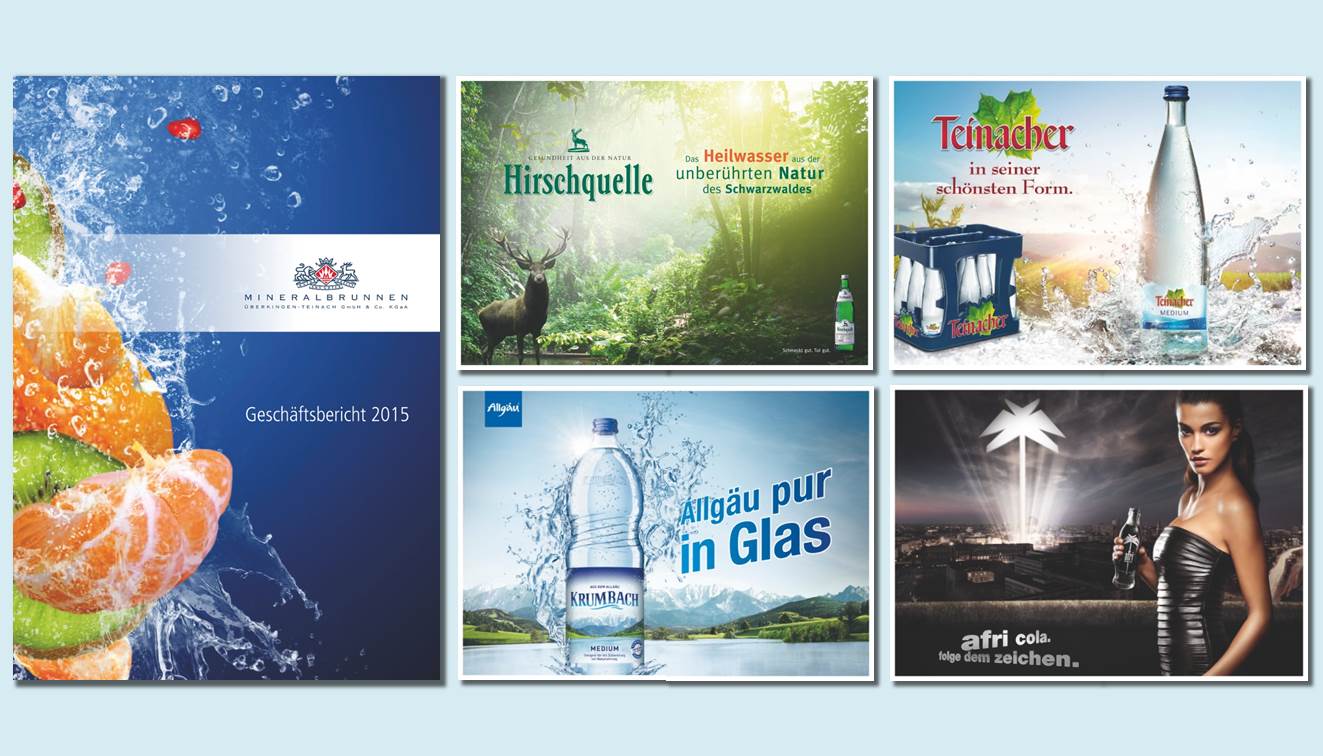 The business activity of Mineralbrunnen Überkingen-Teinach AG revolves around its regional and nationwide brands. Each brand comprises a complete range of beverages offered in a variety of different types of bottles and packages. To reflect this brand universe, messages and visuals were selected in conformity with the company's corporate identity and its marketing imagery. The image and text messages selected for the annual report were subsequently also used for the press activities and the preparation of the AGM. This allowed to project a comprehensive and professional image of the company's strategic and operational stance which promises to deliver success in the fiercely competitive beverages market.
→ Further Financial Reports of the Company

Selection of further financial reports conducted by IR.on:
→ Hörmann Industries, Kirchseeon