IR.on acts as adviser on first IPO of the year 2020
Cologne, 28 May 2020 – The consultants from IR.on AG have advised software company Exasol AG on the preparation of their IPO at the Frankfurt Stock Exchange. This was the first IPO in Germany in 2020 and one of the few successful technology IPOs with potential for growth of the past years in Europe. The IPO process was also one of the first in the world to be implemented entirely virtually, with over 100 e-roadshow meetings held with investors in 15 countries.
The new issue was clearly oversubscribed by international investors, and the Exasol share started trading at a price of EUR 14, almost 50% above the issue price. The placement volume including over-allotment option and upsize option amounted to approx. EUR 87.5 million. The share (ticker symbol: EXL) is listed in the European growth segment "Scale" of the Frankfurt Stock Exchange.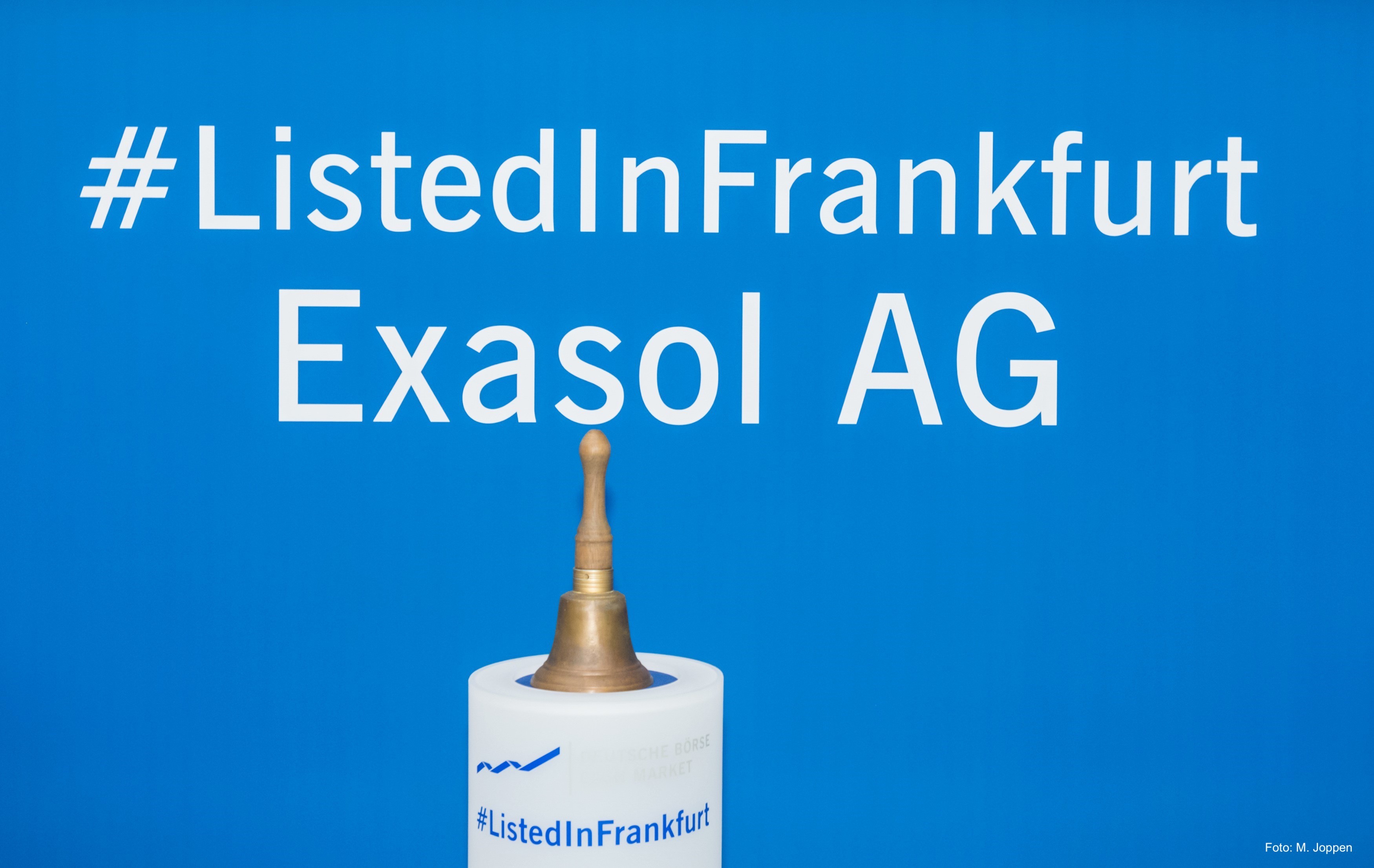 In the IPO process, IR.on advised Exasol on investor relations and financial public relations. Apart from providing strategic communications advice, the IR.on team was primarily tasked with preparing the press releases, advising the Exasol communications team on capital market topics, developing the IR website and handling press relations with financial and business media. The highly successful transaction was covered by all renowned financial and business media, including Handelsblatt and Börsen-Zeitung based on interviews with CEO Aaron Ault and CFO Michael Konrad, as well as all major news agencies and financial market-oriented TV stations.
Exasol is a global technology company and provider of a next-generation software-based data engine. The company plans to invest the proceeds from the IPO primarily in the context of its international growth strategy to strengthen its sales and marketing activities in the DACH region as well as in the UK and the USA.