"A consistent bond story is indispensable"
On 29 April 2013, Ekotechnika GmbH, the German holding company of Russia's largest dealer of agricultural machinery, Ekoniva-Technika Group, successfully issued its EUR 60 million corporate bond (WKN: A1R1A1 / ISIN: DE000A1R1A18) with a maturity of five years and a coupon of 9.75% p.a.
The subscription period for the bond was ended prematurely on the very first day of subscription. IR.on AG served as communications and marketing consultant in the run-up to and during the issue. The bond being traded in the Stuttgart Stock Exchange's bondm segment since 30 April 2013 has since shown a stable performance above par.
In our interview, Wolfgang Bläsi, CFO of Ekotechnika GmbH, explains the most important aspects of the issue, especially with regard to communication activities.
Mr Bläsi, what have been, in your opinion, the most important factors for the successful bond issue?
Due to the growing world population and the decline in arable land per capita, agriculture is an economic mega trend, which is becoming increasingly attractive to investors. Russia's agricultural market is one of the largest in the world already today, but still has a lot to catch up with in terms of technical equipment. Being a major agricultural equipment dealer, we were able to communicate this positive situation in a credible manner to potential investors, and this is why our corporate bond had such a successful start.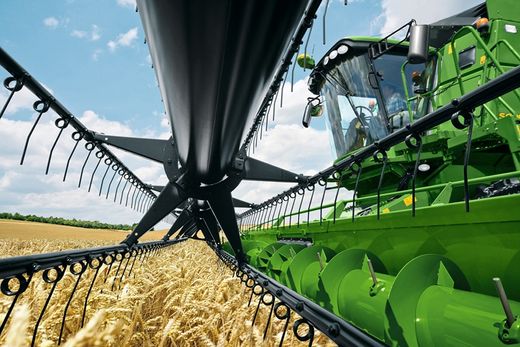 But still a bond issued by a German holding company of a Russian enterprise is not exactly typical of the German capital market.
When Ekosem-Agrar issued bonds last year, this already attracted German investors' attention to the Russian agricultural market. The success of these issues and the positive performance of the company further strengthened investors' confidence in the Russian market. This was a strategic advantage for Ekotechnika's issue. Add to this the fact that we have a strong international partner in John Deere, the world market leader in agricultural equipment, which gave investors additional confidence.
In your opinion, what role did communication play in the bond issue?
Professional communication is indispensable especially for an SME bond, an investment product which - notwithstanding its success to date - is still young and not very well established.
A consistent bond story, which summarises the key topics of an issue in a credible manner and anticipates the requirements of the markets, is an important prerequisite. When implementing your communication strategy, it is important to make effective use of all communication channels and to attract attention in order to reach potential investors and to convince them of the benefit of an investment.
Where there any obstacles?
Recently, also during the marketing phase of our bond, some issuers of SME bonds made negative headlines, including insolvencies, which led to a loss of investor capital. We were therefore challenged to communicate in a particularly transparent and reasonable manner in order to convince investors of the solidity not only of our company but of the SME bond segment in general.
What role does the target group of private investors play for the success of a bond issue?
Reaching out to private investors is much more difficult than addressing institutional investors, whom we can present our company in the context of specific roadshows. But there are good reasons why private investors should be addressed as well. First, private investors increase the liquidity of a bond in the secondary market; second, high demand from private investors also fuels demand from institutional investors. Last but not least, private investors are usually more loyal. We have attracted strong demand from private investors, who represent about 40 percent of the Ekotechnika bond subscribers.